CPO-Malaysian Palm Market and it's Market Drivers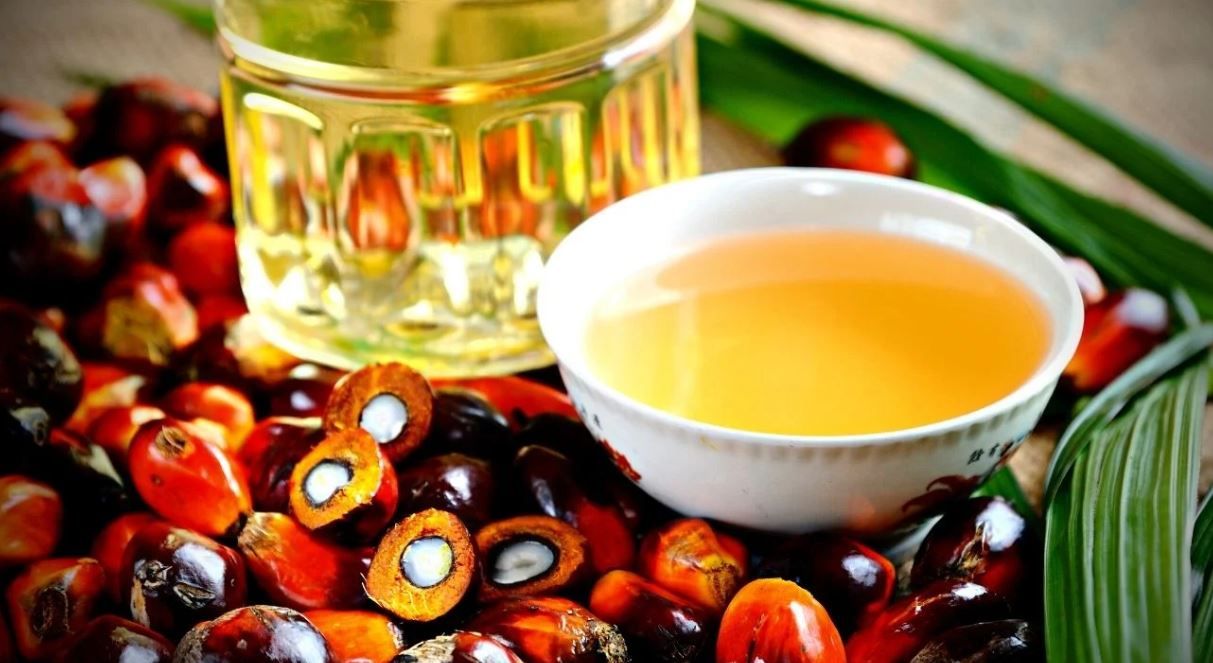 Palm oil, commonly referred to as vegetable fat, is used for a range of things besides cooking, such as cosmetics and other culinary items. Crude palm oil (CPO) is an organic oil made from the pulp of oil palm fruit, to put it simply. Contrary to its yellowish-black sibling, CPO is scarlet because it is produced from the fruit. Large tracts of land have been set aside for oil palm plantations to grow CPO, mainly in Southeast Asian nations like Indonesia and Malaysia.
How valuable is palm oil?
In addition to being more productive per hectare than other vegetable oils, this elevated crop also produces the most edible oil, according to statistics from 2018.
Because of the expanding world population, demand has only continued to rise. In addition to being used in food products and for cooking, palm oil is also used in biodiesel, cosmetics, and personal care items like shampoo and soap. Perhaps the main factor in the value of oil palm is its adaptability, which accounts for the expansion of the oil palm growing sector.
The Ministry of Environment & Forestry of Indonesia, the world's top source of palm oil, reports that 8.4 million people are employed in the palm oil sector, providing a vast number of people with a living.
Top 5 nations that produce palm oil
Southeast Asia is where most palm oil is produced, with Indonesia becoming the main producer and making up about 60% of the world's supply.
● Indonesia
● Malaysia
● Thailand
● Colombia
● Nigeria
Due to weaker competing oils and a stronger ringgit, palm lowers to a record low
Starting this year, Malaysian palm oil contracts fell for a third session in a row, reaching their lowest level in much more than 5 weeks because of competitive vegetable oil weakness and a strong ringgit.
Most recently, rapeseed derivatives hit a 2-year low because of pressure from a surplus of rapeseed in Europe and weakness in linked vegetable oil as well as crude oilmarkets. In response to concerns that the failure of several US banks and issues at Swiss institution Credit Suisse might escalate into a worldwide banking crisis, the contract lost ground, dropping 4.23% for the week.
The contractual currency of trade, the Malaysian ringgit, increased against the dollar in premarket trading by 0.29%, which also put pressure on prices because it increased the cost of palm for holders of other currencies.
"If the exchange rate gains value, the mood in the market may become even more gloomy. In anticipation of the palm oil sales data for March 1–20, market participants are likely to trade cautiously "According to a dealer in Kuala Lumpur.
Malaysia's exports of palm oil fell by 23% in January 2023
According to information from the Malaysian Palm Oil Board's (MPOB) monthly demand and supply estimates released on Friday, February 10, Malaysian palm oil exports dropped significantly in January by a whopping 22.69% due to weak demand from important markets and competition from Indonesia, a neighboring producer.
1.14 million tonnes of exports were made in January, about in line with industry projections. Earlier estimates indicated that exports were down 21-26% from December, while ship surveyors predicted a steeper decline of 26-27%.
The level is at its lowest point since April of last year, and it coincides with a cyclical slowdown in demand over the winter and during significant holidays in important markets like China.
Stock values increase
Increased end-month stock levels resulted from a decline in exports, higher-than-anticipated imports, and stronger production results. Inventories increased by 3.3% on the week to 2.268 million tonnes, significantly exceeding earlier predictions of 2.18-2.26 million tonnes.
However, the figure is significantly higher than end-January inventories over the previous three years, when stocks have typically been under 2 million tonnes.
January's imports totaled 144,937 tonnes, a 5-month high and a 123% increase over December. Olein is expected to account for the majority of these imports, while crude palm oil (CPO) output was 1.38 million tonnes, 14.7% less than in December.
The Malaysia Palm Oil Organization had previously estimated production at 1.39 million tonnes, or 13.93% fewer, while earlier industry estimates had put it at 13.7–16% less on the month.
Future palm oil exports from Malaysia are anticipated to show some improvement thanks to reduced supply availability from rival Indonesia amid changes to that country's export regulations and rising domestic demand for the B35 biodiesel mixing mandate.
Early signs of an uptick in exports for February point to 345,080 tonnes, or 39.31% more than for the same period last year, according to the shipping assessment Intertek Testing Services (ITS). The price rivalry from substitute oils and the scant evidence of a buying recovery are further factors that continue to have an impact on the market for palm oil.
China's demand for the zero-Covid policy has weakened
Demand for CPO has been hampered by China's rigorous zero-Covid regulations, which are a key source of Malaysian palm oil imports. Malaysia's exports to China for the first part of the year had already fallen 24% year over year, according to MPOB data.
Therefore, that's one of the factors contributing to Malaysia's stock market's recent rise. The stockpiles have been steady at around two million metric tonnes since August 2022, according to the MPOB data. That is a high number. The inventory surged to 2.8 million tonnes.
Palm oil demand has dropped as a result of China's strictest zero-Covid policy. Even though the number of Covid occurrences is skyrocketing, the nation too has early this month loosened some of the limits imposed by the program.
Opportunities for CPO in 2023
Indonesia, which is set to begin enforcing its "B35" biodiesel mandate in January 2023, could significantly raise the price of CPO in the following year.
This indicates that Indonesia will absorb more CPOs to fulfill the B35 mandate for its home market. To meet the demand for B35 biodiesel, approximately 12 million tonnes of CPO are anticipated to be utilized. Moreover, Indonesia's availability for the export industry will be reduced as a result, forcing more foreign consumers, like India, to rely on Malaysia for its CPO supply.
China will probably be the key to some other probable increase in the price of CPO the following year.
We can anticipate more exports from Indonesia and Malaysia to China if China keeps easing its Covid policy. Before the Chinese New Year, there is typically a high seasonal demand. But, it's difficult to be overly hopeful about China at this point because they appear to be relaxing, and yet Covid cases are soaring, and it should be noted that sudden changes in Covid Chinese policy may not always translate into a sustained increase in CPO exports.
CPO market in March and April 2023
CPO sales reached 229,542 units in March 2023, up 4.2% from the same month the previous year. This number is over 23,500 units, or more than 11%, more than February's total. CPO sales have increased by 10%, or roughly 59,000 units, thus far in 2023 compared to the initial quarter of 2022. The projection for used retail sales for March is a 6% decrease year over year.
In contrast, the CPO reference rate for the period of April 1 through 15, 2023, decreases by US$ 13.12, or 1.44 percent, from the period of March 16 through 31, 2022. On 1–15 April 2023, the CPO out charge, and levy would each be US$74/MT and US$95/MT, respectively. The CPO price reduction would therefore be roughly 20%.
Prices for palm oil are anticipated to fall in 2023 because of inconsistent dynamics in supply and demand, creating market uncertainty. Despite a significant narrowing since the beginning of the year, historically speaking, the price disparities between palm soybean oil and palm oil are exceptionally substantial. Yet as 2023 progresses, spreads in between two most expensive vegetable oils, which many food firms consider when making purchasing decisions, might revert to much larger levels.
Since, there are various factors influencing the market, including festive demand, the forecast for the price of palm oil in 2023 is unpredictable even if it may have quite a short-term impact on pricing.
Nonetheless, it is anticipated that Malaysian CPO production would increase in 2023. The increase in output will be mostly supported by yield restoration after three years of decline. CPO production is anticipated to total 19.1 million mt in Malaysia & 47.7 million mt in Indonesia, representing an increase of 3 million mt, or 4%, in global palm oil production.
The decision by Indonesia to restrict some palm oil exporting permits to safeguard domestic supply in the face of rising cooking oil costs ahead. Analysts anticipate Indonesian competition to persist, and high palm oil inventory levels in importing nations may have an influence on Malaysia's CPO exports. Weather changes, South American soybean supplies, inflation, as well as the prolongation of the zero-levy policy on palm oil exports in 2023 are other variables that could have an impact on CPO prices. With a projected price range of RM3,500 to RM4,000 per tonne, some research organizations forecast that CPO prices would soften in the second half of the year. Other research firms foresee price volatility until March.
Conclusion
Supply and demand factors in the market combine to establish an equilibrium price, which controls the price. Prices may alter if these forces are out of balance. Volatility is a result of frequent and ongoing price adjustments, and it seems to be getting worse with time, particularly in the oil industry. This demonstrates how complex the industry has grown over time. This is where PRICEVISION comes into play to help you with a better understanding of price forecasting of commodities. Visit pricevision.ai for more information and the learn about other factors influencing the prices of Crude Palm Oil.